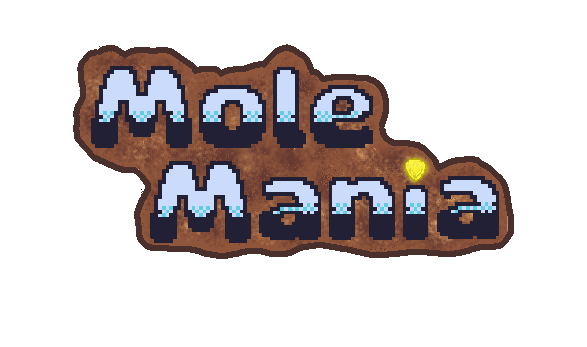 MoleMania
A downloadable game for Windows
Welcome to the world of MoleMania!
A vicious tyrant has taken control of the world and her minions wander around the caves of MoleMania. Step up to defend your home and defeat the intruders!
MoleMania is a 2D-platformer game where you control the actions of a mole. Dig up gold and diamonds that you can exchange in the shop to empower your abilities and to buy useful items to ease your journey!
Multiple playmodes: Normal, Hard & Endless!
Random generated maps, every journey you take is a new possibility!
Tax free

shop full of goodies: easy Click&Buy style. If you got the shinies that is...

Easy and fast tutorial to get you started! Means more time spend on having fun!
Numerous different ways to play the game, what is your style?

Comments
Log in with itch.io to leave a comment.
Extremely fun and addicting with a lot of gameplay elements that give a fresh feel to your average gem collecting.